Tent, Trailer Tent, Caravan, Campervan or Motorhome?
Although I am currently a caravan owner I often wonder if my current set up is the optimum in terms of convenience, comfort and cost. So what are the options when considering how best to enjoy an outdoor lifestyle with your family?
The Tent
Probably the most popular for those new to camping because it can be the cheapest and is very flexible. Although initially the cost of your family tent can seem good value by time you add sleeping bags, self inflating mattresses, cooking equipment etc. the costs can start to add up although you won't have to replace it if you do change your accommodation.
On your first trip it is definitely a good idea to borrow as much stuff as possible from your house and then invest in some decent kit as you progress. I would invest in a good quality self inflating mattress over a cheap air bed as soon as possible though as I could never get a good nights sleep on an air bed.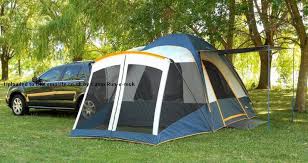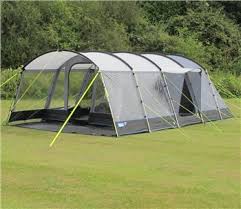 The pro's
Relatively cheap – there is a huge variety of tents ranging from very cheap popup tents, to large family pump up tents, to high-tech backpackers tents.
You can get a lot of space in a tent, although some people can go a bit ott sometimes.
A tent will keep you warm and dry in normal weather conditions.
You could equip your tent with all the luxuries of home or keep it basic, it all depends on your own style.
The con's
If like me you're not very organised it can take a long time to pack all your camping gear after gathering it all up from every corner of your house, garage, shed, parents house, etc.
When you reach your destination you then have to set up your tent and your kit.
Of all camping options, you are most vulnerable to the elements in a tent.
The inevitable tent pitching argument!
At the end of your holiday you'll need to dry the tent out and will have to completely dismantle and pack everything away.
Trailer Tents and Folding Campers
I'm going to put these two together although I do appreciate they do have big differences. These are usually the next step up from the family tent.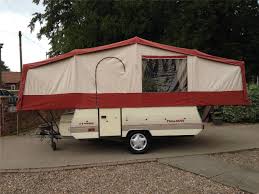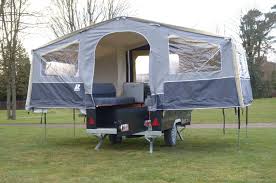 The pro's
Easier to tow than a caravan less affected by the wind as they aren't high sided.
As with a caravan or tent you still have the use of your car.
A good amount of space, can easily be extended to twice or even three times it size. Inevitable arguments will ensue from pitching the awning!
You are well protected from the weather.
Decent beds.
The con's
Potential for a big tent erecting argument!
Trailer tent does not have solid sides so potential sound and insulation problems.
Unless you have room(not as obtrusive as a caravan) you will need somewhere secure to store it.
Can take some time to put away if awnings are erected.
Need to let it dry out before packing away.
The Caravan
Loved by their owners, hated by everyone else!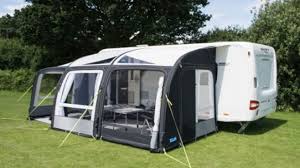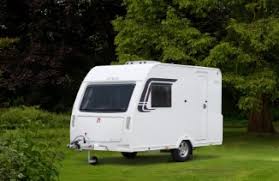 The pro's
A good amount of space
Comfortable beds.
Lots of mod cons, kitchen, toilet, heating, hot water, etc.
If the weather is bad you can still enjoy some family time in the comfort of your van. Of course you can do this in a tent too, but you are more vulnerable to wind and flooding.
You can keep most of the equipment you need for your holiday ready inside your caravan.
With a lot of caravans you will need to make and unmake the beds every day although fixed beds are becoming more common.
The con's
Towing a caravan is not for everyone especially nervous or new drivers.
If you don't have room to spare at home you may need to pay to store the caravan,
New caravans can be expensive, but it is very easy to pick up an older models relatively cheaply.
You can extend the space with an awning but be aware of the inevitable argument!
The Campervan
Campervans have long been very popular with campers and they have a certain romance associated with them, think VW Camper. You can jump in and be off on your holiday, but can still be used as a daily runabout.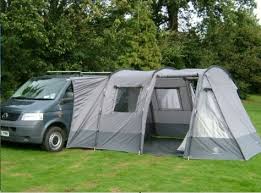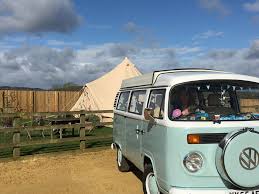 The pro's
Keep your van packed with bedding and cooking essentials, just add food and clothes and you are off.
Inside your camper you will be completely protected from the worst of the UK's weather.
You will get a nice bed.
Once you've arrived at your destination it's pretty quick to set up.
When you aren't camping it will work perfectly well as a family car.
No tent pitching argument!
The con's
There isn't all that much room inside compared to a tent.
When you need to go anywhere from the campsite you will need to pack away beds, etc before you can drive away.
Beds have to be packed away during the day and set out again every night.
If you fit an awning or tent for more space…tent pitching argument!
For the size they can be very expensive to buy and run.
The Motorhome
Probably the most expensive choice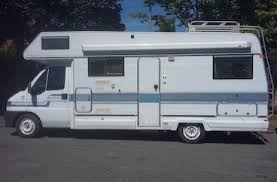 The Pro's
A fair amount of space and generally a good layout.
Self contained with kitchen, toilet, heating, etc.
Comfortable beds, fixed beds are quite common now so no need to make the bed up every morning and night
Weather proof, warm and very sound proof.
Very comfortable way to travel.
Hold their value.
The Con's
Expensive to buy and run(new or secondhand)
If you need to leave the campsite you have to pack everything away
Not very practical as a second vehicle
If you haven't got room on your drive then there are storage costs to consider too.
So, what is your camping accommodation of choice?