Rooklands, Nottage, Porthcawl, CF36 5EJ
September 21st-25th
A nice slightly sloping field that is within easy walking distance to Nottage and about a 20 minute walk to Porthcawl Town Centre, with its shops, cafes, restaurants and pubs, as well as the fairground and beaches(very popular with surfers and paddleborders).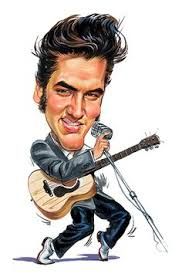 This long weekend has been booked to coincide with the Porthcawl's Annual Elvis Festival, the largest annual tribute to Elvis in the world, where you get Elvis impersonators of ALL standards performing throughout the day and well into the evenings from Friday through to Sunday.
Go to http://www.elvies.co.uk/ for full details
Thinking about the Elvis Festival, the site is within walking distance of Porthcawl Town Centre and the High Tide/Fairground area where most of the acts perform.
Price £18.00 pun, no need to book
___________
___________
Directions
From Cardiff or Swansea
Exit the M4 at Junction 37
Follow the A4229 towards Porthcawl
After approx 2miles and just before the Nottage roundabout the site is on the left
Drive through the five van site and we are camping to the left of the gate
SWDA signs will be out
WARNING…..please don't follow sat nav down Marlpit Lane.