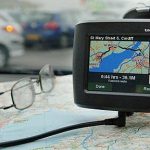 Satalite Navigation Devices(SatNavs) have been around for quite a while now and are becoming ever more popular as a replacement for our good old reliable paper maps, but be warned, by blindly following them you could end up in some very sticky situations particularly if you are towing a caravan or travelling to site in your nice big shiny motor home. The Sat nav system generally doesn't care what type of vehicle you're travelling in(unless you've specifically bought one for caravans or lorries) they are programmed to take you on the quickest, shortest or most scenic route. If a tiny narrow lane is on that route it's not going to divert you around it just because you are now in a large vehicle, and what's more, it will actually question your decision if you try to avoid it at the last minute.
With DA Camping we tend to camp in farmers fields that might be a little bit off the beaten track which makes it all that much more important to plan your route in advance, particulaly the last mile or so, no-one wants to attempt that 10 point turn down some old farm track because that's where the postcode took us. The postcode itself might point to a remote farm or even an empty road in rural location, so beware.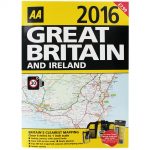 So my advice to you if you are preparing to go somewhere unfamiliar or haven't been there for a while is to check your route on a paper map or even use an online map before you set out. Check on the website www.southwalesda.org.uk to see if we've added any local tips for getting there, and then if you can, take the map with you opened to the right page so when the going looks as though it's about to get tricky you can quickly refer to the map and see a larger, clearer overview of where you would like to go.
We always try to put out our SWDA signs for the final few turns into the site, so keep an eye open for these.